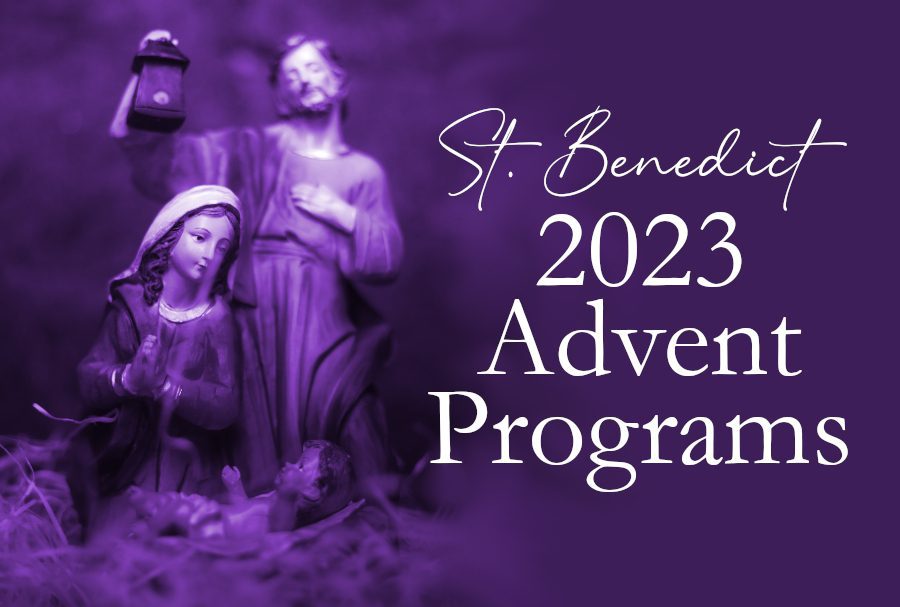 2023 St. Benedict Advent Programs
MONDAY | DECEMBER 4
Auxiliary Bishop, Most Reverend John Nhan Tran will be speaking at 7:00pm on the topic of "Journey to the Inn" as we prepare for our journey toward Christ's birth. This program will conclude with Adoration of the Blessed Sacrament.
MONDAY | DECEMBER 11
Join us for an evening of Advent Stations—a program of scripture, reflections, and prayer helping us to connect how God prepared the world to receive his Son through the foreshadowing in the Old Testament to the fulfillment of his promises in the New Testament. This program begins at 7:00pm.
SUNDAY | DECEMBER 24
Commemorating the 800th anniversary of the first live nativity by St. Francis in Italy in the year 1223, we will honor his tradition by installing our parish nativity on the altar prior to the 3:00pm vigil Mass. More details on how you can be a part of this procession will be coming soon!