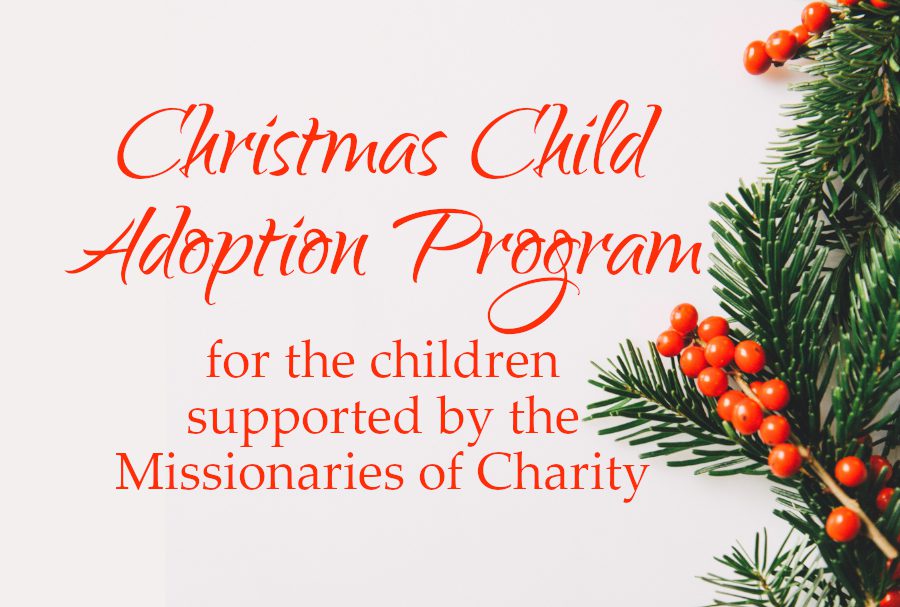 2023 remains a challenging year for most families. The need for assistance has grown tremendously and leaves many of us counting our blessings.

The Giving Tree Committee along with Father Paul have decided to continue to focus on supporting the children at the Missionaries of Charity and families in our local area.
You may adopt a child on this link…
Spaces fill up quickly, so adopt early. If you plan on adopting multiple children, we ask that you adopt either the entire family or a select number of children within one family. "Adopting" means providing a top, bottom, package of socks, and package of undies for that child. These donations should be put in gift bags and placed in the bins inside the PLC. Don't forget to add a tag with the child's code!