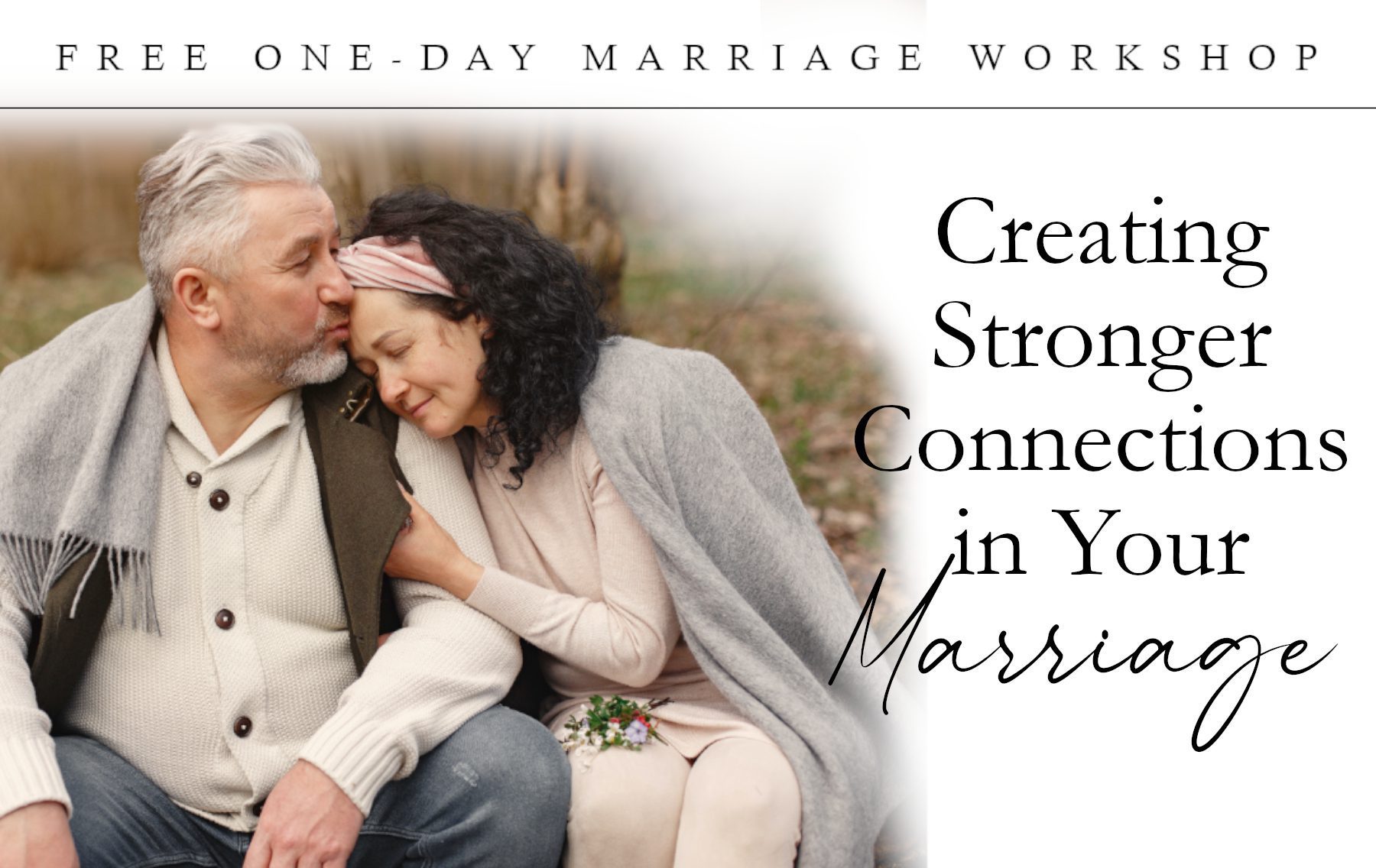 FREE ONE-DAY MARRIAGE WORKSHOP
Creating Stronger Connections in Your Marriage

Saturday | September 30 | 8:45 AM-3:00 PM
in the Parish Life Center (PLC)
We are made for intimacy, spiritually and emotionally with our Lord and each other, but it is difficult to obtain because of our selfishness and wounds. If we are not in proper union with God, we struggle, and have difficulty being in union with others. And with marriage being a unique and primary place to experience intimacy, unique challenges in loving authentically and growing in intimacy present themselves there. This workshop is for anyone who wants to grow their marriage!
All married couples are welcome, participants should be at least 18 years old due to the potential of delicate topics.

The two morning presentations by Patrick Metts, LPC include practical skills to increase intimacy in marriage, drawing from the Virtues and the field of counseling.
The two afternoon presentations by Daniel and Michelle West include practical skills to increase intimacy in marriage drawing from scripture and Church teaching.
A light breakfast and lunch is included.
8:45 AM
Arrive for Check-in at the Parish Life Center (PLC)
9:00 AM
Attend Mass (tied to the workshop, please do not miss!)
Continental Breakfast
Morning Presentations
Break for Lunch Provided by St. Benedict
Afternoon Presentations

3:00 PM
Conclusion of the Workshop