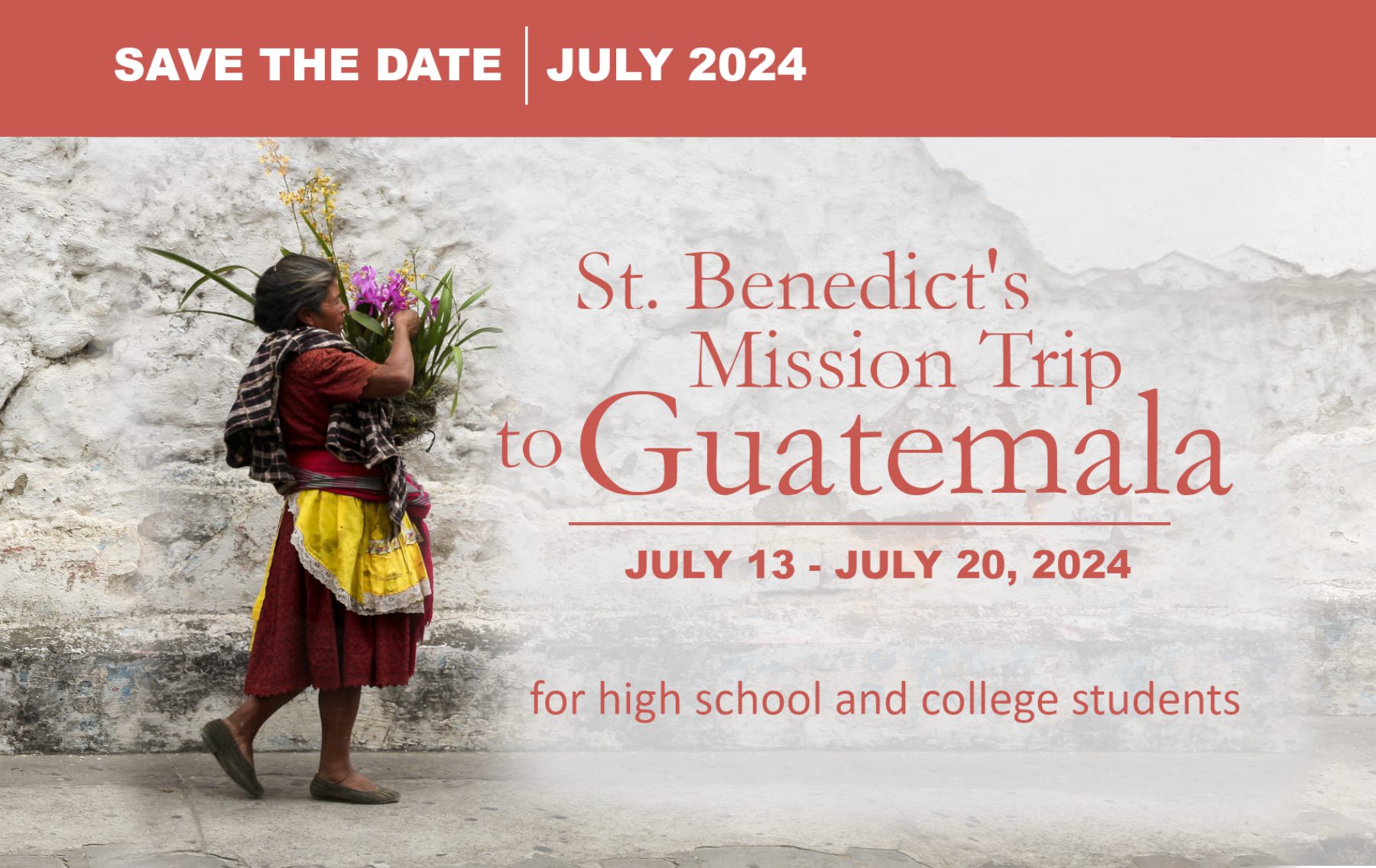 Save the Date | July 13-20 2024
St. Benedict's Mission Trip to Guatemala
for High School and College Students
Join Father Flood on a week-long mission trip to Guatemala with Porch de Salomon. Porch de Salomon is a unique and progressive non-profit which, since 2005, has loved, served, and encouraged "the lost, the least and the last" of Guatemala's Lake Atitlan basin.
This mission is open to high school and college students (must be 15 by June 1, 2024). Teens will actively contribute to improving the lives of Guatemalan families by working on a variety of service projects alongside local community members. Through meaningful interactions and shared experiences, the teens will develop a deeper appreciation for the resilience and beauty of Guatemalan society. There will be an opportunity to immerse themselves in the vibrant culture of Guatemala, exploring its colorful markets, learning traditional crafts, and engaging in cultural exchanges with the local youth. In the words of past missionaries "it will enlarge your heart, expand your vision, stretch your faith, deepen your compassion, and fill you with a kind of joy you have never experienced. "
Cost: $840 (includes local transportation, lodging, and food).
Airfare is separate (approximately $825).
Space is limited. Complete your application process early to secure your spot on the mission trip!