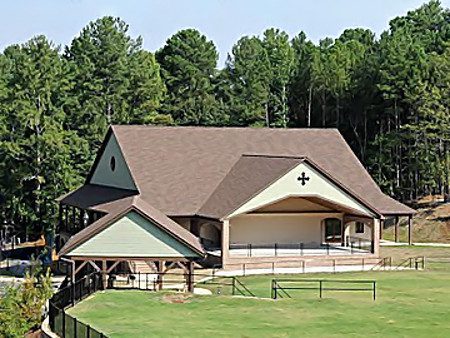 Taylor Lodge is a beautiful, multi-purpose building that can accommodate small groups or large celebrations. Rental of the building is available for both.
Rental rates depend on the use and length of the function.
Weddings
Birthdays
Anniversaries
Graduations
Community Meetings
Business Meetings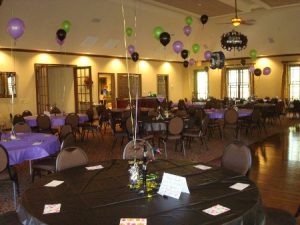 Main Ballroom/Meeting Space
Taylor Lodge offers flexibility in making your event as comfortable as possible. Banquet seating for up to 175 people allows for large celebrations or weddings. Added space on the verandah for socializing before or during your event, gives plenty of space for your guests to mingle. Counter tops on the side of the ballroom are available for buffet serving if desired. A fully functional sound system has both indoor and veranda speakers to entertain guests. Room is available for bands, D.J.'s or – for the budget minded – iPod selection of your music and entertainment. A dance floor is also available. If you are planning a business meeting, Taylor Lodge can accommodate up to 200 attendees. Large modern restrooms are on premise.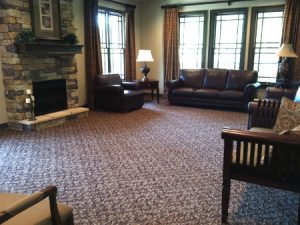 Cozy Meeting Room
Taylor Lodge has a small meeting room that can accommodate 20 people. Ideal for small groups with the warm comfort of your living room (including functional fireplace). This room is also available for weddings (no extra charge) as an assembly place for the bride and groom before the reception begins.
Professional Kitchen
The kitchen at Taylor Lodge is a caterer's dream, featuring a large freezer, double door professional refrigerator, 10 rack food warmer, convection oven, regular oven and grill. It includes plenty of assembly space for the event and a professional dishwasher to make clean-up easy. A large ice machine makes serving cold drinks or keeping food on-ice a snap.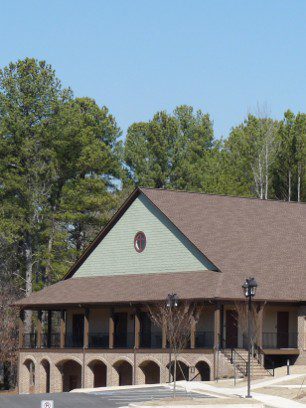 Southern Veranda Socializing
Start your function outdoors on the veranda with our intimate tables and walking space. Enjoy the incredible view that completely surrounds Taylor Lodge while music plays softly on the veranda speakers. It is a great space for pre-function socializing.
Contact & Payments
For a personal tour of Taylor Lodge and more information, including availability, rates and contract agreement, please contact us (Mike Stapleton and John Meurer) via email at: TaylorLodge@StBenedict.net. To make online payments via credit or debit card, click the button below.