Adult Classes and Formation
Welcome! Thank you for your interest in adult learning classes. Your Catholic faith formation is a life-long journey. Our classes are lively with interactive discussion and full materials provided. Some classes are free, others require a fee to cover materials. They are ongoing most of the year, with day or night sessions. Parish wide Missions with outside speakers are offered several times a year (including Advent and Lent).
All registrations are done online through the link below our class descriptions. Once you have registered you will receive a confirming email. Your class facilitator will reach out to you a few weeks before class begins. Our classes are ongoing most of the year. Check back for new offerings.
St. Benedict offers many ways to help you grow in your faith:
Classes are offered day and night
A library full of spiritual reading
Online and in-person classes
A variety of ministries
Small Groups
St. Benedict Small Groups are intentional gatherings of people who meet regularly with the purpose o growing their relationship with God and others.
Are Small Groups for you? If you long for a place to grow in your faith, develop friendships, and share in the love of Christ, small groups are for you!
Registration is now open. Sign up to register below.
Classes Offered
New classes are starting regularly. Look back here often for new class options.

Sunday Scriptures Study
EVERY Monday morning in the library from 8-9 AM, we have a study of the coming Sunday Scriptures lead by Deacon John Puetz. This class runs all year long. All are welcome…no RSVP needed & no commitment, no homework & no prep-just show up!
This class is FREE, offered in person only.
Wednesday 10AM class (in person) Women's study using the Walking with Purpose program, our next series will be Keeping in Balance. This is a 22-week study beginning November 9th, will take us through the end of the school year. Purchase the book on your own, but please do register so we can get you on our mailing list for the meeting details.  Register by November 1st.
Registration form link:
https://giving.parishsoft.com/App/Form/74692895-dbf8-484d-aa0a-2426f46ba1ac

Thursday mornings at 10:00 am. Jesus: The Way, the Truth, and the Life is a ten-week study program from Ascension Press with presenter Marcellino D'Ambrosio, Jeff Cavins, and Edward Sri. Filmed on-location in the Holy Land and anchored in the life of Christ as presented in the Gospels, this study explores the entirety of Jesus' life—who he is, what he is really like, what he taught, what he did for our salvation, and what all of this means for us as Catholics today.
*This class is being offered both in person and via ZOOM connection to the classroom. Please indicate your preference when registering.
Register by December 19 for January 12 start of class.
Red Sea Rules: 10 God-Given Strategies for Difficult Times
Just as Moses and the Israelites found themselves caught between "the devil and the deep Red Sea," so are we sometimes overwhelmed by life's problems. But God delivered the Israelites, and He will deliver us too. The Red Sea Rules reveals, even in the midst of seemingly impossible situations, God's promise to make a way for us.
Cost includes book and study guide.
*This class is being offered in person only.
Register by December 20 for January 12 start of class.
Conversion: Following the Call of Christ
In this DVD based study, Bishop Robert Barron illuminates six biblical stories of conversion, demonstrating how six ordinary people, just like you, were met by Jesus where they were and called to a better life through Him.
The common theme in each story is the turning of all one's attention and energy toward an ever deeper, personal relationship with Jesus Christ.
In his characteristically energetic style, Bishop Barron explains how conversion is not so much a one-time event, but a life-long process. He explains, "Jesus Christ calls us in thousands of different ways to follow Him, as we strive on the path for spiritual excellence."
*This class is being offered via ZOOM ONLY.
Register by December 20 for January 12 start of class.
Resources
If you have ever wanted to understand what it means to be Catholic and allow those truths to shape your life—this podcast is for you!
Link to full info and to sign up for the daily alerts, reading plan, watch the preview and more!…
https://ascensionpress.com/pages/catechisminayear
If you have interest in joining a St. Ben's discussion group on this podcast, contact ashevlin@stbenedict.net .
The Chosen Series Study Guide- the attached study guide is meant to help you in watching the videos, relating them to your faith journey and understanding Jesus and the times he lived in. Remember, we did not live then, we can only assume certain things. The director assures us the series is true to the Gospel with drama created to surround the Biblical account. Click full study guide SEASON 1 or SEASON 2 to download the pdf study guide.
Forming Catholic Conscience
In this election year we are often asked what we as Catholic's are supposed to do and how we decide who to vote for. Over the next several weeks we will have literature in the lobby regarding forming your Catholic Conscience. We will never tell you who to vote for, but the materials can help you to form your own decision based on solid Catholic Christian values.
Here is a link to a video message from Ascension Presents by Fr. Mike Schmitz about what it means to live in a democratic society. He talks about "the burden of freedom" and explains why true freedom requires wisdom, virtue, and a thorough understanding of the story of our nation and the world.
What Constitutes a Practicing Catholic?
We hear this all the time-Are you a practicing Catholic? How do you know? What does it really mean to be fully practicing your faith? Fr. Mike Schmitz explains the basics pretty well in this video from Ascension Presents. Six minutes worth your time! Don't just say you are Catholic, live your faith with meaning!
We often have missions as a concentrated learning opportunity wrapped around a particular subject or liturgical season.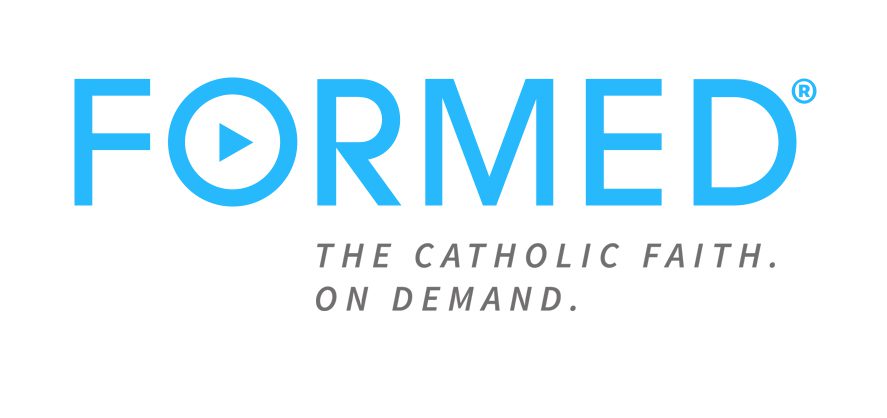 If you have questions about adult classes, call Ann Shevlin at 678-992-2047 or via email at ashevlin@stbenedict.net