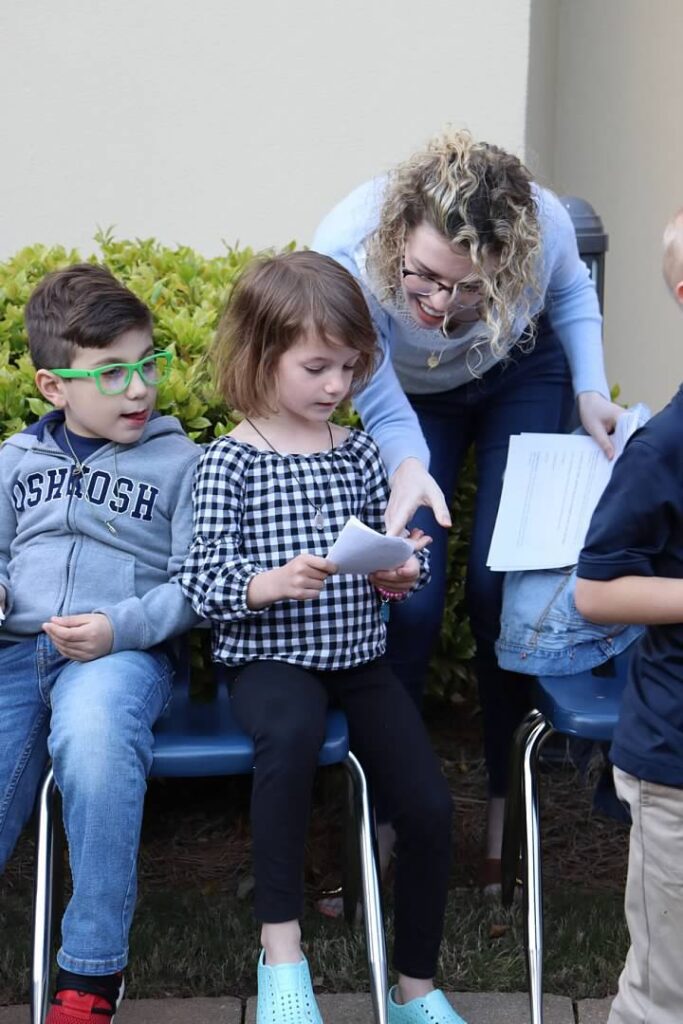 Let's Grow Your Family's Faith
Faith Formation starts at home as a family and continues through a lifelong journey of learning. At St. Benedict, we aim to foster and support what you do at home in developing a love of Christ and His Church in your family. We supply faith formation options for all stages of life.
Faith Formation for Your Children
We are pleased to provide afternoon and evening classes designed to teach the Catholic Faith and produce good stewards and disciples of Christ, to nearly 700 students from Kindergarten to 12th Grade. These classes include the preparation for two of the Sacraments of Initiation: First Holy Communion – Journey to First Communion (1st-2nd Grade) and Confirmation – Journey to Confirmation (8th -10th grade). Students are required to attend ALL the preparation years in order to receive the sacraments, except for children who attend private catholic school during those years. Classes run September through April every year.
Registration for our 2023-2024 school year is currently closed. Please complete the wait list form and the faith formation office will contact you as soon as they can accommodate new registrations.
Faith Formation for Adults
We also offer faith formation options for all stages of life. We encourage you to get to know our Adult Formation classes. Let us know how we can continue to facilitate your growth in the Catholic faith!
To learn more about all the options we offer, including fees and registration, please refer to the links below.