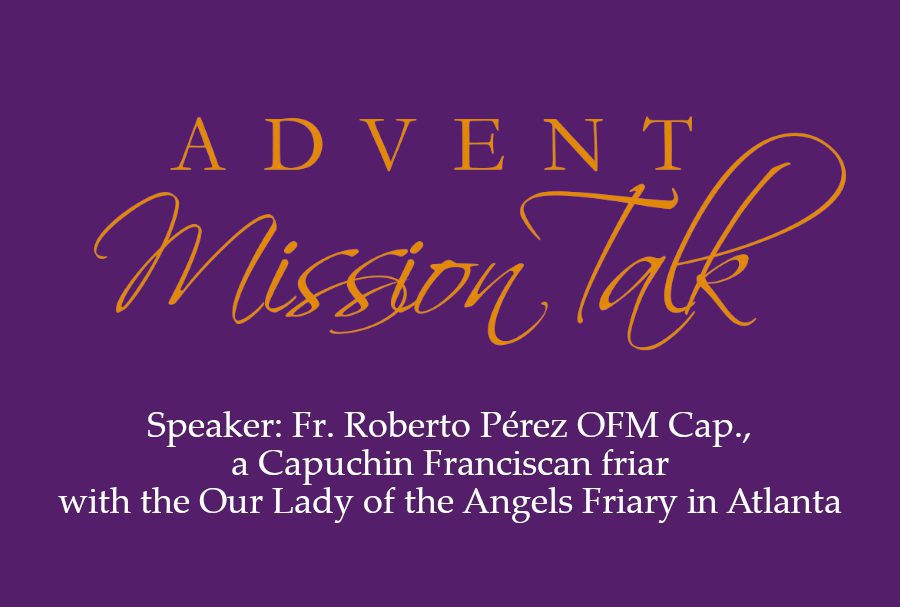 Monday & Tuesday, November 28-29 at 7:00 PM
Join us as we welcome our speaker Fr. Roberto Pérez OFM Cap., a Capuchin Franciscan friar with the Our Lady of the Angels Friary in Atlanta. Father Robert and his brother priests serve the needs of the poor in the Atlanta community. Join us as Fr. Robert helps us set our course for Advent and awaiting the arrival of the birth of Christ. 7PM in the main church, followed by 1 hour of Adoration of the Blessed Sacrament. This event will be livestreamed as well.
Monday in English/Tuesday in Spanish
Through your generous donations, Fr. Roberto and his Brothers can carry their mission forward. You can make a donation on this website under Online Giving (look for "Advent Mission" under second collections). You can also drop a check or cash into the weekend collection basket (your donation MUST be in an envelope marked "Advent Mission").