Teen Events & Service Opportunities
Teen Events Calendar with SignUp Links
The teen events and service opportunities along with the links to volunteer at the events are on the calendar.
Help with Mass
Please help us at the 5:00 pm Sunday Teen Mass
Steubenville Atlanta – July 7-9, 2023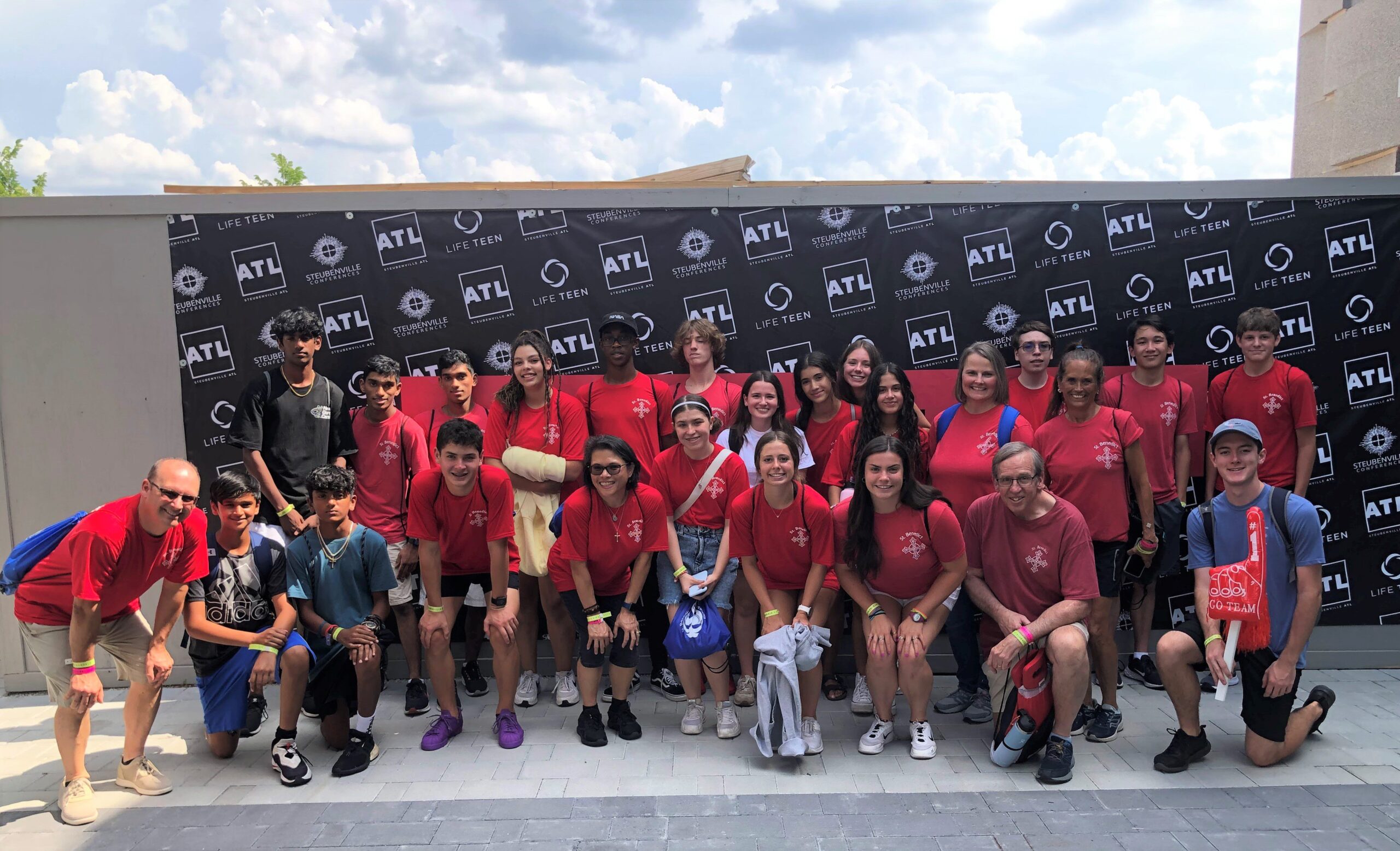 Join us for this year's Steubenville Youth Conference! Open to Rising 9th graders – 2023 Graduates
Steubenville Atlanta is a high-energy youth conference where thousands of teens are invited to encounter Jesus Christ through dynamic speakers, engaging music, the Sacraments, small group discussions, and fellowship with other teens. We are very fortunate to have this wonderful event practically in our own backyard!
This year's theme is REFUGE. "Come to me, all you who labor and are burdened, and I will give you rest." -Matthew 11:28
The event will take place on the weekend of July 7 – 9 at the Gwinnett Center at 6400 Sugarloaf Pkwy, Duluth, GA 30097. We ask parents to please bring their teen directly to/from the event each day. The conference begins Friday evening and ends Sunday afternoon.
The total cost of the event is $210 and is due by June 30th. Note, the early registration fee is only $195 (if paid by March 1st.) In addition, your child might need some spending money to purchase snacks or merchandise from the speakers at the Life Teen store.
Instagram
Please follow us on our Instagram account @youthministrystben
Remind
We use remind to send announcements and invitations to events from the Youth Ministry Office instead of traditional emails.
This code is for those teens who are not in our Faith Formation program, but would like to know about events, service opportunities, etc. If you are in our Faith Formation program, you will sign up for your appropriate grade level's remind in order to receive these messages.
If you would like to receive push notifications on your smartphone, open your web browser and type rmd.at/fddea8 Follow the instructions to sign up for Remind. You'll be prompted to download the mobile app.
If you prefer to receive text notifications, text the message @fddea8 to the number 81010. If you're having trouble with 81010, try texting @fddea8 to 832-786-2579. * Standard text message rates apply.
If you prefer to receive emails from remind, go to rmd.at/fddea8 on a desktop computer to sign up for email notifications.
Confirmation | Journey 1 | Journey 2 | Journey 3 | Core Team | Events & Service Opportunities