Year 3 of the Journey to Confirmation
Face-to-face
Journey Three students will attend our new exciting Life Teen Light Nights! They are required to attend TEN times, but we welcome them to attend all! Life Nights will include large-group components, such as speakers, music, testimonies, and games, as well as opportunities to break out into small groups for more intimate discussions led by Core leaders. Life Nights will occur approximately twice a month after the 5:00 pm Sunday Mass and end at 7:45 pm. They will also include dinner and fellowship!
Journey Three students will also attend a full-day Confirmation Retreat and one mini-retreat at St. Ben's! Bonus: on the Friday evening prior to full-day Confirmation Retreat, students will be able to attend an optional Service Night (making blankets for the homeless, eating pizza and hanging out with fellow students!)
Online
In this, the final year of the Journey to Confirmation, teens will apply what they learned the first two years to write a letter to Father Flood requesting to be confirmed and will read the provided virtual Confirmation Booklet and answer review questions. Journey Three students will also complete 10 service hours and submit a Service Hour Log. These assignments will be submitted via Dropbox to the Youth Ministry Office. Note: During the Journey to Confirmation, we remind parents that they are their teen's primary catechist and we welcome parents to fully participate in the journey with their teen!
Catholic Private School Students
Teens who attend a Catholic Private School for their high school years must receive the sacrament of Confirmation in their home parish. At St. Benedict, teens who have attended a Catholic private school for 9th grade and are enrolled for 10th grade may join our Journey to Confirmation program in the 10th grade. Private Catholic school students who are joining our program the year of their Confirmation have the same requirements as the other Journey Three students plus a Saint Report and a Sponsor Verification Form. The Saint Report and Sponsor Verification Form are due by the first of October.
Important Information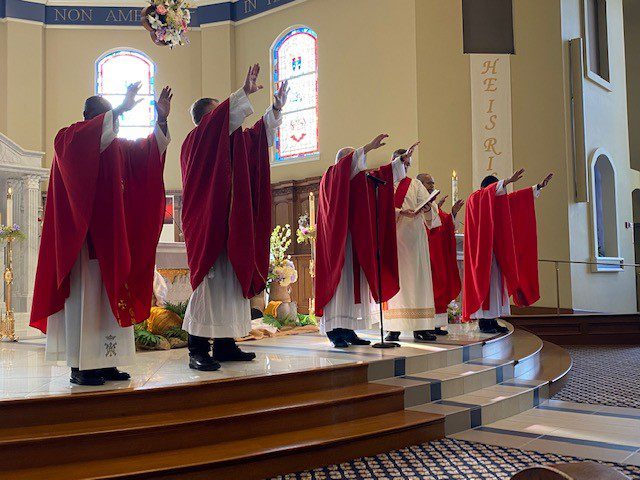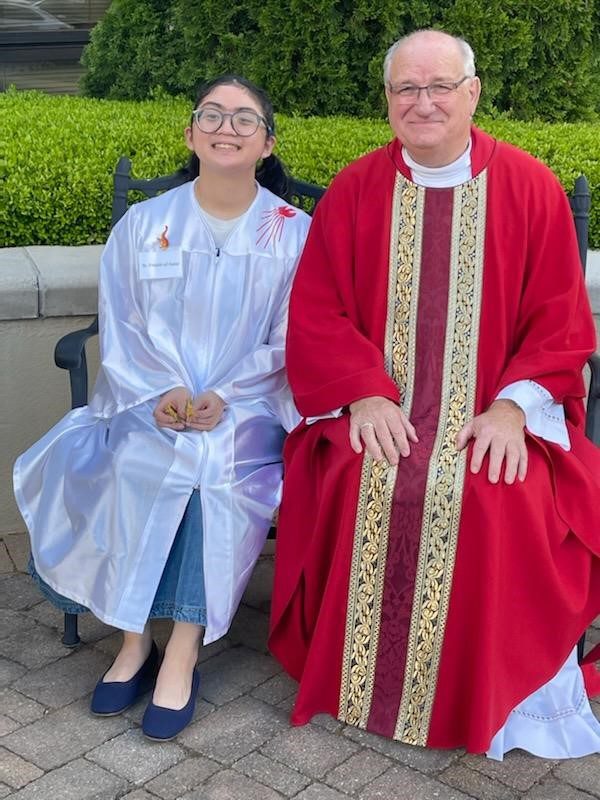 Confirmation | Journey 1 | Journey 2 | Journey 3 | Core Team | Events & Service Opportunities